Candler Elementary School
PARENT BULLETIN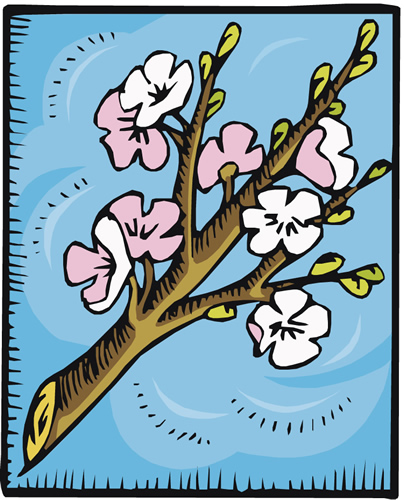 From Stephen Chandler, Principal
Date: April 5, 2013
Important Dates to Remember:
April 8: Report Cards
April 10, 17, 24: After School Tutoring & Enrichment, pick up at
April 15-19: Bookfair
April 16: PTA @ – First Grade Program, 3rd, 4th & 5th Grade EOG Night at
April 24: Spring Individual Pictures
April 24: Tdap Vaccine Clinic for 5th Graders at Candler
April 26: Regular School Day
May 13: Kindergarten Registration
May 16: Early Release
May 16: Transition Night @
May 27: No School, Teacher Workday
June 5: Last Day for Students, Early Release
Calendar Change- Due to days missed for weather, the Buncombe County Schools' calendar has been revised. April 26 is now a regular school day for students. At this time the last day for students is now June 5, 2013. If other changes become necessary, we will keep you updated.
Kindergarten Registration- Monday, May 13 is Kindergarten Registration day for the Enka district schools. Our current Kindergarten students will not attend school this day. If you need to register your child for the next school year, please call the school office at 670-5018 for an appointment time.
End of Grade Tests: End of Grade Testing begins the week of May 20 for students in 3rd through 5th grades. It is important that students arrive on time and be present each day during this week. On April 16 at , there will be an informational parent meeting concerning these tests. Parents are encouraged to attend to learn more about the tests and how to help their students.
Cafeteria Changes – Thank you for your help in keeping cafeteria accounts paid up. We have seen a reduction in the amount of money owed for charged meals. Remember students whose accounts are over $10 will be offered a cheese sandwich and milk, with a $1 charge applied to their account. A reminder notice will be sent home with students when their lunch accounts are nearing the $10 mark. Another notice will be sent home with the student when the account goes over $10 in charges to inform parents and guardians that the next day their child will receive the alternate lunch. If you have questions concerning your child's lunch account, please call 670-5036.
Clothing Closet Needs – There is a need for the following items to keep in our clothing closet for student emergencies. If you have clean used clothing that you could donate, please send these into the school office. The items needed are: Boys pants & shorts, sizes 9/10 and up. Boys long sleeve shirts, sizes 8/9 and up. And Girls pants & shorts, sizes 4T and up.
Lost & Found Items- Our lost and found has many items that have accumulated throughout the fall and winter months. If your child is missing a jacket or coat, please have them check the lost and found.
School Safety- All Enka district elementary schools began a new afternoon dismissal procedure on Tuesday, April 2nd. To improve school safety, our schools no longer allow outside walk up dismissals or walk-in dismissals after . Parents must remain in their vehicles, display their car rider name cards, and utilize the car rider line. Thank you for your help in making this safety change go smoothly. We continue to meet at the school and district levels to evaluate safety procedures in our schools. As changes become necessary, we will communicate these with you.
Tutoring & Enrichment Sessions- We have three more tutoring and enrichment sessions (April 10, 17 & 24). To help us keep the car rider lines moving smoothly on these Wednesdays, we would ask that no cars form a line for Tutoring/Enrichment or for attendance make up before . We need to complete the regular car rider dismissal before cars arrive to wait on Tutoring/Enrichment and attendance make up dismissal.
Visit our school website at www.buncombe.k12.nc.us.org click on the drop down box to select Candler Elementary.