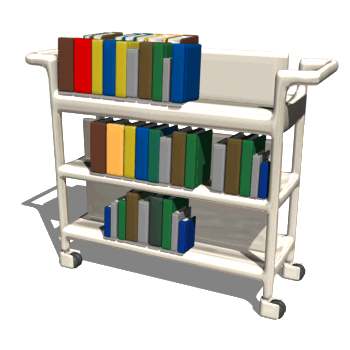 Library media centers provide access to a variety of resources including books, magazines, newspapers, online databases, computer programs, audiovisual materials and much more. These resources are made available to support student learning and to ensure students have many experiences which influence their development as information technology literate citizens. A full time librarian is available to assist students with selecting the materials they need to best answer their questions and to guide them in selecting the book that best suits their individual reading preferences.



www.ncwiseowl.org - The Elementary Zone of NC Wiseowl includes the following online resources. Some of these are subscription databases and require a password. Please email the library staff to receive the password or come by!

Britannica Elementary School
With easy-to-read articles and age-appropriate reference and learning materials the elementary level of Britannica Online is ideal for prekindergarten and older children. The World Atlas, Copare Countries, and Discover America will take you on a tour of the world. Expand upon the reference offerings with games and other activities.
The Learning Zone is an engaging online tool for early-childhood learning, covering letters, words, numbers, sound, time, geography, and more. This activity-centered learning environment, created for prekindergarten through 2nd grade, supports classroom curriculum and helps students build technology skills.
Animal Kingdom, for ages 4-7, allows children to learn about all kinds of animals - from familiar dogs and cats - to animals they may never have heard of. Students may explore by selecting an individual animal, an animal group, or a habitat.
Kids Edition contains full-text content from Blackbirch Press and U•X•L.Also included are more than 100 full-text, age-appropriate magazines, more than 6,400 searchable, indexed images, Merriam-Webster
®
's Elementary Dictionary, 1200 maps, flags and seals, and over 1700 charts and graphs.
Kids InfoBits provides similar resources as Kids Edition, but features a colorful graphic interface that encourages browsing, while offering the options of searching at basic or advanced levels.
Approximately 8,000 reference documents from U•X•L sources: U•X•L Biographies — 2,500 biographies and 3,000 images related to notable people throughout history, Junior Discovering Authors — information on more than 458 authors and their works,U•X•L Encyclopedia of Science,Junior Worldmark, U•X•L Multicultural, Junior Worldmark Encyclopedia of World Cultures, Junior Worldmark Encyclopedia of the Nations, and Junior Worldmark Encyclopedia of Foods and Recipes of the World.Primary source documents and multimedia content include video and audio clips, as well as thousands of maps, flags, and photographs.
This integrated search interface accesses resources suitable for younger elementary students.
A graphical interface appealing to elementary school students using the collection of databases available at that level.
Primary Search – Elementary School
Includes full text articles from 70 elementary level magazines, plus additional materials suitable for elementary level students
Tools to encourage reading across the curriculum, including reading lists, book ratings, author profiles, and book talks.
Covers the vast worlds of science, technology, and medicine with curriculum-aligned articles and a rich array of photos, maps, and technical illustrations that help clarify scientific processes.Includes biographies of more than 2,200 of science's greatest personalities and extensive overview of careers in the science profession, from archaeology to zoology.Ideas for hands-on science projects and experiments are ideal for instructional use, enrichment activities, and science fairs.Newsbytes puts a scientific spin on current events with ready-to-use lesson plans, reading comprehension questions, vocabulary, and more.Skywatch offers a weekly review of celestial maps and night-sky activities for stargazers of all ages.Scifiles is a one-stop scientific fact finder with full Tables of Elements, charts for measurement conversions and mathematical symbols, and lists of Nobel Prize winners and descriptions of their work.
Lands and Peoples – Elementary through Middle School
Extensive articles, almanacs, Web links, and graphics and charts help students explore the differences that make the world's lands and peoples unique and the similarities that tie them together.Easy navigation by continent, country, or state/province makes information easy to locate and ensures research success.The Electronic Atlas offers an amazing collection of over 1,000 maps that detail climate, culture, population, topography, and more. Each map is linked to encyclopedia articles to reinforce content.Focus: North America provides an in-depth look at the North American continent, and includes articles on Mexico and Mexican states in both English and Spanish.Culture Cross enables students to compare the land, people, economy, history, or facts and figures of any two continents, countries, or states/provinces side by side on a single screen!
Amazing Animals – Early Elementary
Highly visual, photo-filled pages make research fun and easy for younger students.Concise facts about where each animal lives, what it eats, how it sounds, and why it might be endangered today or in the near future helps students conduct meaningful research and prepare reports.Clickable pictorial icons for seven essential animal categories, as well as lesson plans and activities, help students understand the concept of classification, a key curriculum standard.Unfamiliar scientific terms and key vocabulary words are clearly defined in the click-on glossary.Hundreds of safe, prescreened Web links and suggestions for further reading entice students to explore the animal kingdom on their own.
Cumbre (Nueva Enciclopedia Cumbre en linea) – Elementary through Middle School
A Spanish-language encyclopedia containing 15,000 articles, 6,500 photographs and more than 15,000 Internet links.Timelines present information on important historical periods, with a special emphasis on Latin American history, and link to related encyclopedia articles for extended learning.Interactive Spanish-language maps offer a truly global perspective on current and historical events, as well as thematic events that explore political, physical, and economic geography of Spanish-speaking regions of the world.AULA DE ESPAñOL supports basic Spanish instruction for students who are just learning Spanish or low-level Spanish readers with short adaptations of articles, colorful visuals, see-and-say vocabulary, and more.